Volume Concrete LLC., now delivers Rapid Set® Flowable Fill CDF (Controlled Density Fill). CLSM (controlled low strength materials) are engineered for backfill vs. compacted rock.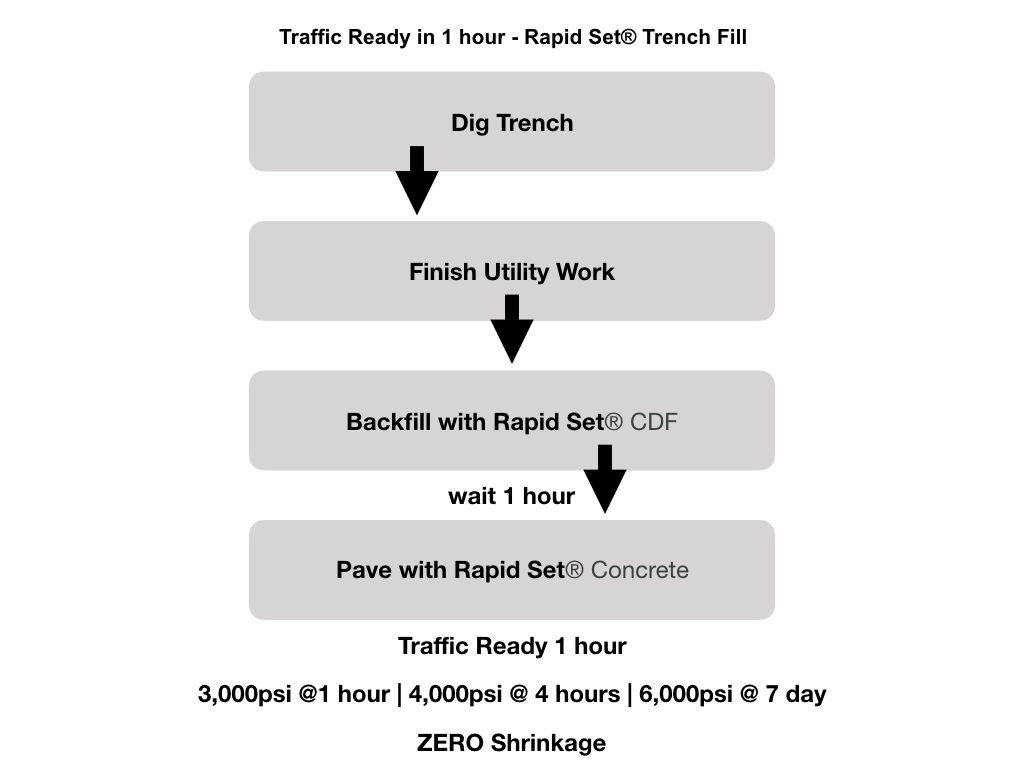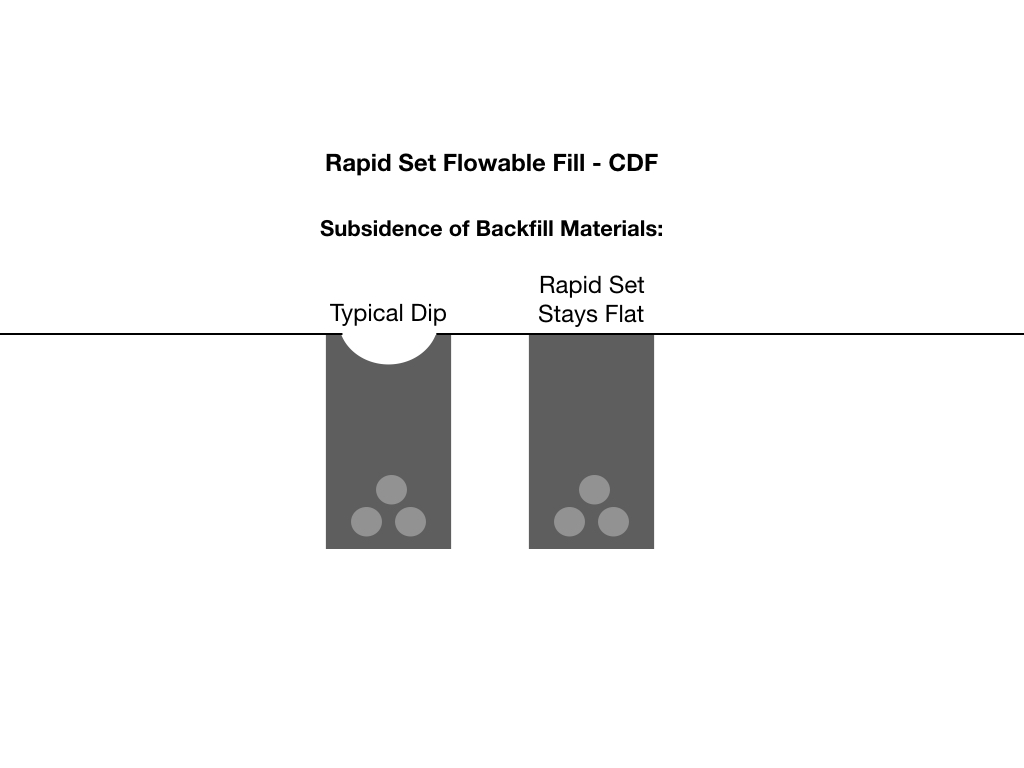 Great for Airports, Highways, Industrial and other Civil Applications.
Fast: Hardens quickly for rapid foot traffic access and pavement overlay.
Fills and Consolidates extremely well around utility cuts, pipe bedding and backfilling for foundations.
Give us a Call

Dispatch (971) 219-8604 to schedule Rapid Set® Flowable Fill for your next project. We are here to Help!